2017-01-06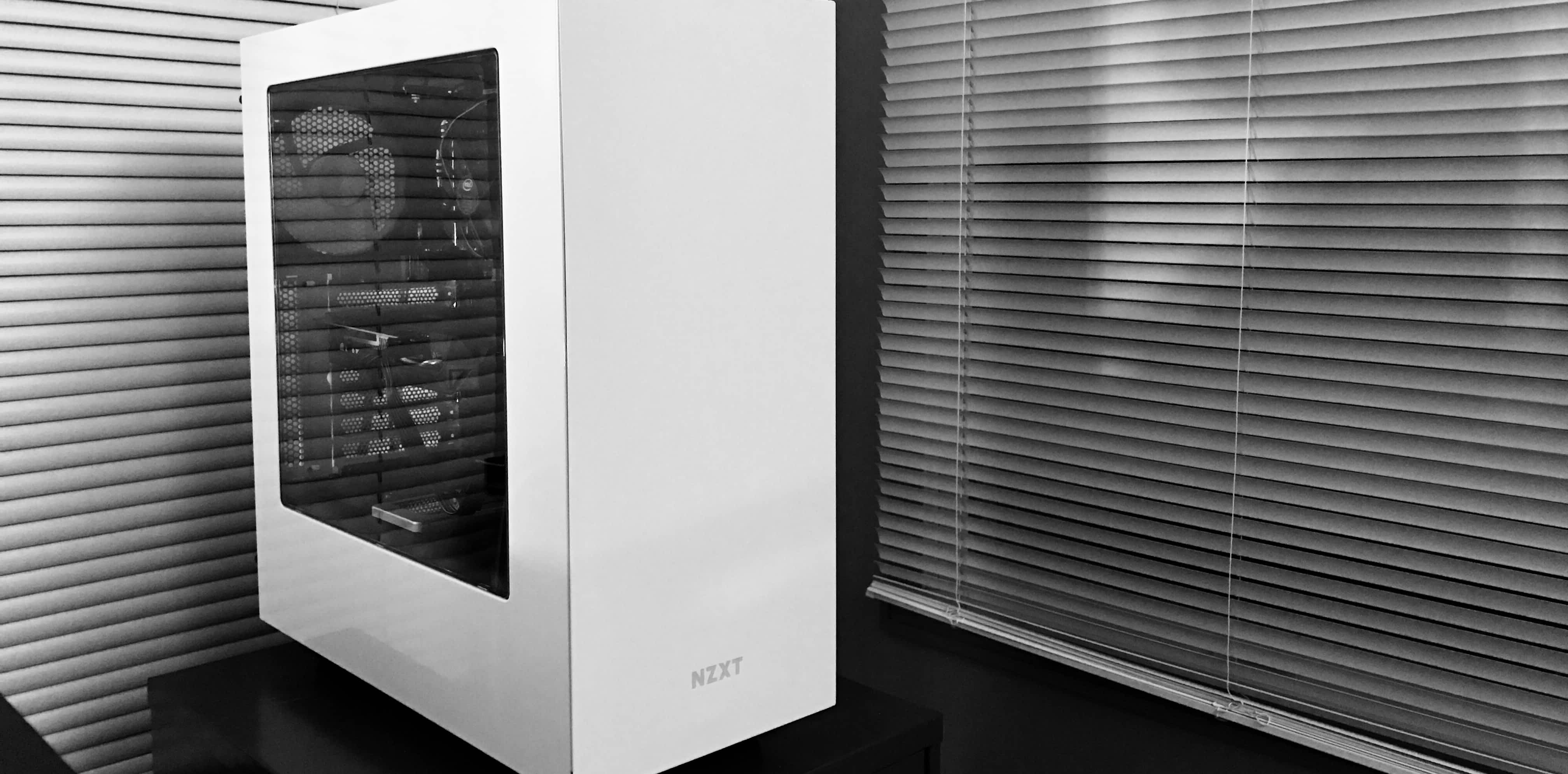 Heart of Gold - Build Update 3
It's done! (sort of)
Over the long weekend(s), I bought the last part to complete my gaming PC, Heart of Gold: The GPU.
GPU
After lots of back and forth, I decided on getting a GTX 1060 6GB graphics card. Specifically, I got the Gigabyte GeForce GTX 1060 6GB 6GB WINDFORCE OC 6G Video Card. I originally intended to get a GTX 1070, but eventually decided it was too expensive and too powerful for my needs. From there it was a decision between the GTX 1060 6GB and the AMD RX 480 8GB. I eventually decided on the 1060 since I could get it for slightly cheaper, and I probably wouldn't notice a difference between the two.
So far, it's amazing. I've been playing GTA IV for the last month or so (Steam sales are awesome). Surprisingly, it ran fairly well on the CPU integrated graphics, albeit on very low settings and at ~20-25 FPS. Now I can run it at max settings and get 60 FPS. Firewatch is stunning on max settings.
Other Parts
In addition to the GPU, I've acquired some other parts to round out the build.
Case Fans
The (awesome) NZXT S340 case comes with two fans pre-installed as exhaust at the top and back. Initially, I moved the top fan to the front as an intake. Then after a few weeks I got a Noctua fan (see the links below) which augmented the front fan. Eventually I got a matching Noctua to replace the NZXT fan at the front. So now I have two 140mm Noctua fans at the front (which are controlled by the motherboard) and a single 120mm NZXT fan at the back (which is driven directly from the PSU). This makes for an efficient and fairly quite setup.
My goal with the fans is to get positive pressure (more air in than out). This is less efficient for cooling but is better for keeping dust out of the case. I'll probably get a quieter fan for the exhaust at some point in the future.
Keyboard
Since I set up the computer, I've used a cheap wired keyboard. It was horrible. I replaced that with a Logitech K750. It's an interesting keyboard. It reminds me of the Apple keyboards (before the weird new switches) and as such is actually pretty nice to use. Plus it's solar so no batteries.
As an aside, what witchcraft does Logitech do to their keyboard and mice to make the batteries last so long? I've been using the M570 trackballs for at least 5 years and I think I've only replaced any batteries two or three times.
Xbox One Wireless Controller Adapter
This is such a small addition and yet makes all the difference. Any Xbox One controller can be used with any PC with just a Micro USB cable. But cables suck, so this adapter fixes everything. Pairing is easy and I have yet to have connectivity issues with it (though I've had lots with my Xbox One, so we'll see).
I do really wish that more games would better support the controller, though. I got a collection of Assassin's Creed games from the latest Humble Bundle and the first game is basically unplayable with the controller (I need to play around with remapping things).
Some Problems
I have hit a few issues.
First, back in November, my power supply started making a weird grinding noise. Unfortunately, since I had to cut off the UPC label from the box for a rebate, Newegg would not accept the return so I had to get it replaced under warranty. It was annoying to do, but the new one has worked perfectly so far.
Second, just last week everything died. Windows threw up a blue screen for about a second then the entire machine restarted and booted straight to the BIOS. The computer had stopped recognizing my SSD. I thought it might be a problem with the SSD, but I was able to mount it with an external enclosure. I thought it might be an issue with how it was partitioned that stopped making it bootable, so I wiped it and tried reinstalling Windows (the installer didn't show the drive at all). As it turns out, 2 of the SATA ports on my motherboard had stopped working (so I wiped the drive for nothing). Thankfully my motherboard has 6 ports so I have some spares. I'm outside the return window, so I'll have to get it replaced under warranty. I'll get around to that.
What's next?
First, I play games. Lots of games. For a long time. It'll be great.
Second, I'll probably get some new speakers. I have an old set that I got from Micro Center back when I worked there. They are at least 7 years old now and are a bit flake-y. One day they will work fine, the next the left speaker won't make any noise, the next day it will but the right speaker won't, the next day they both work again. I've been looking but have yet to find a set that stick out to me.
Third, I'll probably replace the NZXT exhaust fan with something quieter.
Fourth, maybe I'll get some LEDs to light up the inside of the case. I never really understood putting lights in a PC, but after building my own, having a big window on the side (and keeping it up off of the ground), I get it. It's a pride thing. I want to show off what I built and that's difficult when the inside of the case is dark. I don't want to go crazy with LEDs, though. The case is pretty and I don't want to ruin a good thing.
The "Completed" Build
Anything below with $0 for the price is something I already owned before this whole adventure began.