2022-11-29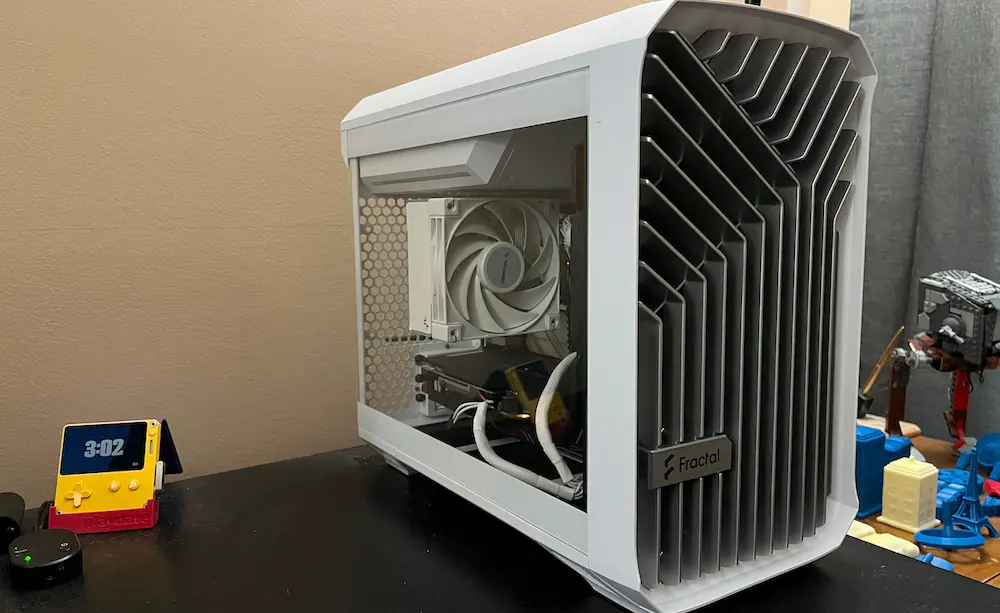 Bistromath Part 2
Ugh.
It's somehow been three months since my last PC build update. Since then I've gotten almost every component I need to make this a completely new build:
But those aren't the interesting things. The GPU is.
I ended the last post saying I budgeted $500 for the GPU. I mentioned the Nvidia RTX 3070 as a possible option, but that doesn't seem like a good value for that price now. Unlike their equivalent AMD cards, the Nvidia ones haven't come down in price so paying MSRP on a card that is now more than two years old is just terrible. So I looked at those equivalent AMD cards. If you don't need ray tracing, then the AMD RX 6000 series cards are an incredible value.
At the price I want, the RX 6700 XT and RX 6750 XT are the prime candidates so I was keeping an eye on the r/BuildAPCSales subreddit. I was even eyeing some RX 6800 XTs in case they dipped below $500.
Then on Thanksgiving, I thought I found the sale for me: an XFX Speedster SWFT309 RX 6700 XT for $350 from Amazon.
Swapping GPUs is not a fun process. Display drivers are touchy so I used the recommended approach of using DDU (Display Driver Uninstaller) to remove the Nvidia drivers before installing the AMD drivers. It all seemed to work well so I fired up F1 22 and cracked the graphics settings to near ultra (which is just ultra with the ray tracing settings disabled) and was floored as it ran at 1440p and 144fps.
Awesome
Then the screen went black.
The sound was still going and the game was still responding to controller inputs, but there was no picture. After a second or two it came back. A minute later it happened again.
Shit
I ran DDU again, reinstalled the drivers, and tried again and the random black screens kept happening.
I reinstalled Windows 11 (and the drivers) again, but it kept happening. I forced the PCI slot to use PCI 3.0 instead of 4.0, but it still happened. I tried different games and it also still happened. I installed Windows 10 (cleanly, wiping the whole SSD) and it still happened.
So the card is on it's way back to Amazon.
Now I don't know what to do. Is this a problem with all RX 6700s? It this just a problem with that XFX model? I don't know. I guess I go back to monitoring Reddit for sales and maybe try another card.